Services We Offer
We have been providing exceptional landscaping services to a wide range of commercial and residential properties in Greensboro and the Triad area for nearly 15 years, including large corporate environments, city parks, shopping malls and apartments. Our experienced landscapers set the standard each day in landscape design, paving, hardscaping. We will whip your yard into shape in no time.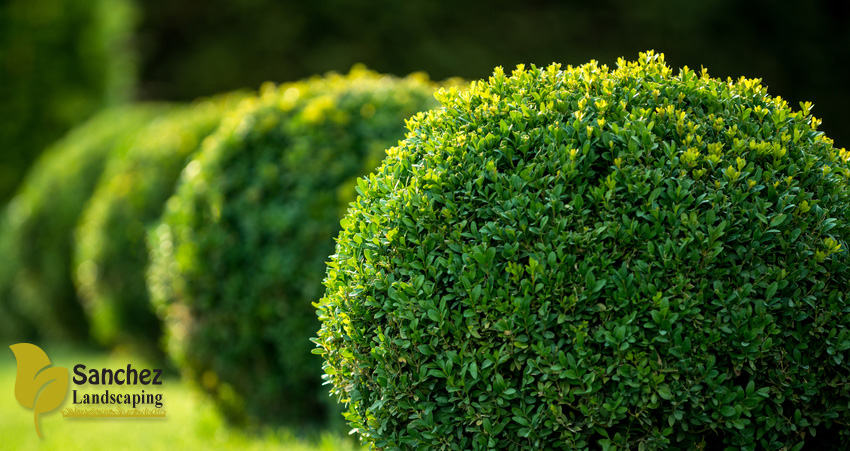 Lawn & Garden Care
Regardless of whether you're a property caretaker, the real property owner, or you're an investor with a portfolio of properties, keeping-up with professional maintenance service is the most effective approach to keep up the value of an asset property.
With the aim of providing good, quality and professional service, we are committed to providing reliable property maintenance service in the US. We're focused on our customers, and we make sure that everyone is confident and comfortable with the services we provide.
We provide a full range of property and also a customized maintenance solution which includes:
Weeding beds handled manually
Tree Service
Irrigation and Drainage
Annual Color Installation
Shrubbery Pruning
Fertilization Programs
Pine Straw and Mulch Delivery and Installation
Consultations
Planting & Removal
WE CAN REMOVE YOUR TREE SAFELY
While tree removal is the choice of last resort, it is sometimes most necessary. Sick trees, trees that uproot sidewalks, cause cracks in the foundation, disrupt sewer lines, have sustained severe storm damage or trees that are simply too close to important structures are all examples of trees that are ripe for removal.
Irrigation & Drainage
OUR SPECIALISTS INSTALL THE RIGHT SYSTEM
An efficient and effectively designed irrigation system will at all times keep your landscape strong during the central coast summer season by guaranteeing perfect watering. At Sanchez Landscaping, we offer a professional irrigation service which covers both residential and commercial needs. We'll completely design an irrigation system for your entire lawn and landscaping or amend and add new channels so as to accommodate a general change in landscaping along with changes from season to season.
Full System Checks
Repair Of Valves, Leaks, And Broken Heads
Control Unit Replacement
Pumps
Custom Design And Installation
Water Features – Fountains, Ponds, Waterfalls
Landscape Design
Just imagine the impact of a specially-made designed exterior program which makes a statement of environmental and community consciousness. Sanchez Landscaping designs are dedicated to fashionable containerized exterior displays.
Whether it's a renovation or new construction, we can create a perfect plan to meet all our customer's needs, wants, desires and budget. By maintaining the most yet cost-effective presentation of your residential or commercial property. We build your trust and also create a long-lasting relationship.
In enhancing the appearance, we take the project from start to finish – from conceptual design to implementation of shrubbery, trees, sod, irrigation, landscape lighting, and hardscape.
Design And Landscape Plan And Consultation
Sod Installation – Preferred Empire Installer
Shrubbery And Bedding Plant Installation
Grading
Drainage
Removal Of Existing Sod And Shrubbery
Soil Test And Amendments
We strive to make the community and the whole world a more lovely place to live and work
Landscape lighting services
A nicely and professionally designed lighting system shows the most appealing parts of your house's exterior and landscaping. The addition of a low voltage bulb is an incredible way to enjoy your garden at night and also to extend the hours of your outside fun-based activities (events, parties, barbeques, or just enjoying your good-looking landscape) into the night.
Sanchez Landscaping will create and install residential landscape lighting structures that enhance your home's architectural features, as well as trees, statues, fountains, pathways, and gardens. We provide some appealing and efficient lighting options that will easily add beauty to your backyard, walkaway or patio while casting light on the surrounding areas.
Grading and Drainage
Installing landscape components (shrubs, trees, perennials) and hardscape components (walls, patios, outdoor kitchen) around your house is just the tip of the iceberg regarding creating a visual and efficient landscape. It is the Grading and Drainage work that takes place before any unit installation that can be the most important!
Sanchez Landscaping understands the importance of this key component and knows that the needs of each and every home will vary.
Our specially designed grading and drainage system will provide you the solutions you might need to make your lawn to be truly good enough. Grading your compound properly reduces drainage problems and can also provide a blank canvas for your next outdoor living space. Sanchez Landscaping will run gutter pipes underground and even away from your house and also adding complex or simple weeping tile and catch basin systems to help with drainage.
About Our Company
Sanchez Landscaping is a full-service landscaping company with a straightforward and unique design/build philosophy. We believe in having one landscape designer handle the job from its conception on paper, to the realization on your property. The reason; by doing this you are able to communicate and work with a single individual, where you can share your thoughts and idea's with to bring them, in collaboration, to life.
Contact Details
Sanchez Landscaping
Bundy Dr.
Greensboro, NC 27403
Telephone: (336) 772 – 6684
Working Hours
Monday         

07:00-5:00

Tuesday        

07:00-5:00

Wednesday  

07:00-5:00

Thursday      

07:00-5:00

Friday            

07:00-5:00

Saturday     

WE ARE CLOSED

Sunday         

WE ARE CLOSED